Best Professional Coffee Grinder for Your Business
Probably needless to say, because I'm talking to cafes, bars or restaurant owners who should already know what I'm going to say next. If you really want to provide delicious coffee in the food industry, which may be a major reason for someone like me to come to your restaurant every time he has the opportunity with his friends, family, or even colleagues at work, then you should be concerned with the process of grinding coffee beans and that the grinding is fresh is not Inevitable.
Coffee beans, if unroasted, have a much longer life than ground coffee beans. Therefore, you must make sure that you get a coffee grinder for commercial purposes in order to help you in this easy task. Yes, providing fresh and delicious coffee is easy, but you need the appropriate equipment that facilitates the process for you and your business staff, whether you own a coffee shop or a restaurant. One of these tools is a commercial coffee grinder, and it is called commercial because it grinds coffee in high quantities in a short time. I will try, with all the experience I had during my work in various fields of serving coffee, to help you form the perfect idea for every commercial coffee grind I passed through.
Probably all fans of real coffee know that the most delicious and aromatic drink is obtained from their freshly ground beans. Professional coffee grinder – a good solution for those who brew coffee a lot and in large quantities. Commercial coffee grinders are designed for increased load and long-term operation. Any coffee shop, bar or restaurant should use professional coffee makers. One of these machines is a commercial coffee grinder. I will list the best commercial coffee grinders that I have gone through during the past years, especially the ones I owned earlier or owned now, as well as the machines that I have seen with various catering professionals. Unfortunately, there are no new coffee grinding machines, as is the case in the field of electronic coffee grinders for home use or manual coffee grinders. As the production of commercial coffee grinders in commercial quantities is costly for production companies, which usually wait more than ten years to produce a new coffee grinding machine. I will also talk briefly at the end of this article about the features that should be available in your next commercial mill.
The 7 Best Commercial Coffee Grinders
At the lowest section, you will find commercial coffee grinders that will surely satisfy your business needs. I have reviewed a few myself while relying on review of other coffee shop owners who uses commercial coffee grinders and have some of the models that I do not own yet.
The list below includes the most popular and well-known coffee grinders for commercial use. I have arranged them according to what I think, especially for new coffee shops. I took into consideration price, ease of use, speed and quality of grinding, ease of cleaning and care, availability of spare parts and ease of installation.
All of the commercial coffee grinders I have reviewed are capable of making great-tasting coffee that is sure to satisfy your customers. But the final choice is your mission. Read carefully between the different commercial coffee grinders' lines until you find what you want.
Looking to elevate your coffee game? Whether you're a cafe owner or a coffee enthusiast, the right grinder can make all the difference. Explore our Best Coffee Grinder Review to find the perfect grinder that aligns with your needs and ensures every cup is a masterpiece.
#1 The Baratza Forte BG (All-Purpose) Ceramic Flat Burr Commercial Coffee Grinder
#1 The Baratza Forte BG (All-Purpose) Ceramic Flat Burr Commercial Coffee Grinder
Pros:
Cons:

54mm steel burrs by Ditting.
Commercial-Grade motor.
ADUSTMENT GRIND RANGE.
Stopper Hopper Standard.
Uniform grinds.
Built-in coffee scale.
RE-CALIBRATING BURRS.
Removable Burrs.
Easy to Clean.
260 GRIND SETTINGS.

The Built in digital coffee scale need some adjustment to work properly.Not great for coarse coffee grounds.Some low-quality plastic parts.



Pros:
54mm steel burrs by Ditting.
Commercial-Grade motor.
ADUSTMENT GRIND RANGE.
Stopper Hopper Standard.
Uniform grinds.
Built-in coffee scale.
RE-CALIBRATING BURRS.
Removable Burrs.
Easy to Clean.
260 GRIND SETTINGS.
Cons:
The Built in digital coffee scale need some adjustment to work properly.
Not great for coarse coffee grounds.
Some low-quality plastic parts.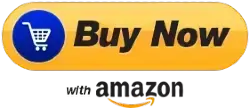 The Baratza Forte BG Ceramic Flat Burr Commercial coffee grinder has received many high-quality reviews and awards. This grinding machine from Bratza recently won a SPECIALTY COFFEE ASSOCIATION AWARD WINNING GRINDERS. Baratza is currently the most reliable coffee grinder for both commercial and home use.
When I saw The Baratza Forte BG in my friend Bill's coffee shop for the first time, I was immediately impressed with its exterior design, and in particular the distinctive brushed metallic sheen that The Baratza has in all of its products. But does this grinder really deserve to be one of the best commercial coffee grinders? I got a little closer to this machine and started checking and doing my little experiments with it, and in less than a quarter of an hour, I got to know most of its parts and how they work, isn't that cool!
This grinder comes with a smart coffee scale. You can also grind the coffee beans according to weight / time. This digital scale is integrated to give you a great option for setting very small doses for each use or for dosing based on time. These settings can be saved to up to 3 different presets. When I asked Bill what he would recommend. He told me that at first he used the built-in electronic scale and weight calculation for doses to be crushed, but after a while he found it is best to use the time based grinding feature, especially when you have a clear idea of ​​what you want from this grinding machine.
The Baratza Forte BG Ceramic Commercial coffee grinder offers 260 different grinding settings. You can easily grind up to 1.5 kg of coffee per day thanks to the 54mm flat professional blades. This machine is best for preparing espresso and other coffees as well. Also, the coffee bean hopper comes with a completely sealed feature, which makes it easy to replace this hopper with a new one at any time.
The flat burrs I talked about earlier were not manufactured by Bratza. Instead, it was manufactured by the very old German company Mahlkonig in the field. Plus a powerful engine. The duty cycle of this machine (I mean the time the engine runs before it gets hot and needs to cool down) is the longest compared to the rest of the coffee grinders, whether from Baratza or other manufactures. This feature is very useful especially when grinding 1 kilogram of coffee beans in one go.
The Baratza Forté enjoys worldwide support from the parent company. They offer a one-year warranty including replacing broken parts and the help of Bratza's technical support team. Even when the one-year or five-year warranty expires, Baratza doesn't abandon its customers so easily. All you have to do is contact Baratza technical support whenever there is any malfunction of the The Baratza Forte BG professional coffee grinder. Whether the coffee grinder is in warranty period or not, Baratza professional support team will help you Identify the problem to solve it with ش simple and uncomplicated steps. If The Baratza Forté needs spare parts to replace a damaged part, Bratza can provide it for free. If The Baratza Forté is still in the warranty period, if the warranty has expired, you will pay for the spare parts including the freight of course.
Looking to understand the difference in materials used in coffee grinders? Discover the comparison between ceramic and stainless steel grinders and see which might be best for your needs.
#2
Nuova Simonelli MYTHOS commercial coffee grinder
Pros:
Steel Burrs 75mm.
Micrometric Grind Adjustment.
Clump Crusher Tech.
Multi-Function LCD Display.
Portafilter Holder.
Mythos Basic, low price with all default features.
Mythos Plus has a built in tamper.
Mythos Clima Pro has a temperature control system.
Cons:
Cab cause a lot of ground miss that need to be cleaned regularly.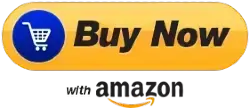 Nuova Simonelli MYTHOS is a professional and premium quality coffee grinder. Nuova Simonelli MYTHOS offers many great features.
The Grind-On-Demand feature has a great effect on raising the quality of your ground coffee. The MYTHOS commercial Nova Simonelli automatic coffee grinder system estimates the amount to be grinded on demand. When you start grinding, the system automatically dispenses the exact doses you requested directly into the portafilter.
The Nova Simonelli Mythos Professional Coffee Grinder also offers 75mm flat blades that are capable of producing an even and consistent grind. These flat blades are among the best tools for obtaining high-quality and delicious espresso without disappointment.
You can plan cookies for each type of coffee you want to grind. Also, add adjustments whenever you want. Nova Simonelli MYTHOS beat over its closest competitor.
Multitasking and speed are among the most important features of Nuova Simonelli MYTHOS. This is essential to produce the highest quality coffee, so that your customers get the delicious flavor they are looking for.
Poorly distributed coffee in the portafilter will produce twice the extraction. The flavors will be discontinued, putting the product to the customer at risk.
Nuova Simonelli MYTHOS is easy to clean and maintain. Because it provides doses at the same time, thus keeping more hygiene in place. It will also save you much waste of coffee beans.
Nuova Simonelli MYTHOS comes with a built-in LCD that helps to easily and accurately adjust dose setting and also to lock the settings so that they cannot be changed.
There are three types of Nuova Simonelli MYTHOS:
Nova Simonelli Mythos Core
Nova Simonelli Mythos Plus
Nova Simonelli Mythos Clima Pro
Incontinence medals are similar in all the basic features, but differ in some additional features for a slight increase in the product price.
In the bustling world of cafes and restaurants, the right commercial grinder can set you apart. Dive deeper into the art of coffee and learn about Natural Grinder Cleaning Solutions. Ensure your commercial grinder delivers the freshest brews by keeping it impeccably clean!
#3
Mahlkonig EK43 Coffee Grinder 98mm Burrs
Pros:
Vertical 98mm Flat Burrs.
High Torque Motor -12 amps and 1300 watts.
Recommended for Coffee Press, French Press, Drip Coffee, Espresso, Fine Drip / Pour Over, Turkish Coffee.
High Speed.
Stepless .
Easy Maintenance
removable hopper.
Cons:
 Flat burrs tend to wear out after have uses.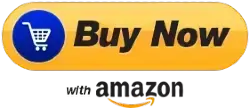 Mahlkonig EK43 S commercial coffee grinder is a well-known name in the world of commercial coffee grinders. You will always find it in the most luxurious coffee shops, where it has proven its ability to produce perfectly ground coffee with great taste and aroma. The Mahlkonig EK43 grinder provides several flavor features that will make the coffee preparation process much easier.
As the owner of a coffee shop or barista, your main concern will be to serve coffee in a variety of flavors, such as espresso, French press, Turkish coffee and etc. And that's really what Mahlkonig EK43 S grinder delivers, many different types of coffee and at excellent speed.
High grinding capacity is also an advantage of Mahlkonig EK43 professional coffee grinder. It is able to grind 25 grams per second. Now I want you to imagine how much you would be able to grind in one minute with this grinder.
Mahlkonig EK43 large grinding blade 98 mm is equipped with an advanced motor that allows for fewer revolutions. This feature protects the coffee beans from transferring heat from the grinding process. This could cause the coffee beans to burn.
Mahlkonig EK43 commercial grinder does not have an LCD, but it is equipped with an easy-to-use dial-up where you can set the grinding settings easily and with high accuracy.
#4
Mazzer Super Jolly Espresso Grinder
Pros:
Flat Burr 64mm made of  stainless steel.
Stepless.
AUTOMATIC doses start and stop.
Comes with a with a timer switch.
Cons:
Not good for small coffee shops or home use.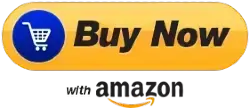 Mazzer Mini commercial coffee grinder is my bid for the ultimate machine for the enthusiast. It is a necessity if you are considering investing in one of the expensive espresso machines, as a particularly fine degree of ground coffee is required. According to tests and reviews at Coffeegeek.com, Mazzer Mini commercial coffee grinder is a fantastic investment, which will probably bring joy and ease of work in the long run, and it is the same impression I get after reviewing reviews and tests at Amazon, among others. The Mazzer Mini commercial coffee grinder has a digital display and stepless adjustment of the degree of grinding, so you can focus on exactly the fineness of your beans to be ground. You can also set whether you want to grind for single or double shots.
About:  In my opinion, the Mazzer Mini professional coffee grinder is one of the most potent coffee grinders you can buy for commercial use and home use as well. It is the grinder for the coffee enthusiast who has invested in an expensive espresso machine, where it is required that the coffee beans must be able to be ground to a particularly fine degree. Despite the fact that it has "Mini" in the name, the grinder weighs 10 kg. Its industrial design fills well on the bar counter table. The bean container holds as much as 600 grams of coffee beans, and all the grinders are tested by the employees at the factory before dispatch, so you will be sure to get a grinder that works. The large flat grinder blades of 64mm run at 1600 rpm, which ensures a fine and uniform grinding of your coffee beans.
It is important to note that a coffee grinder like this will require both getting used to and fine-tuning before you find exactly the degree of grinding that suits your espresso machine.
#5
Rancilio MD 40 Commercial Burr Espresso Grinder
Pros:
Heavy duty motor.
17.6 ounces capacity.
Cons:
Not ideal for small coffee shops or home use.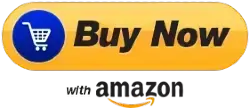 Rancilio Rocky is a commercial coffee grinder designed for commercial use and home use.
Don't be shocked when your new Rancilio MD 40 commercial burr espresso grinder arrives with coffee powder in it – each model is factory tested with coffee to make sure it works perfectly.
This machine was created for the coffee fanatic who wants the perfect grinding companion and is not willing to compromise on quality, even for home and commercial use.
It produces perfectly consistent grinds for espresso and has a removable filter holder bracket so you can grind into a manual-style bucket.
1750 rpm and 50mm burrs combined with a very powerful motor allow Rancilio Rocky professional coffee grinder to easily grind large quantities of coffee.
The 55 different settings will allow you to easily grind from fine to super course.
#6
Bunn Bulk G3 HD Commercial Coffee Grinder
Pros:
Fast grinding.
From coarse to very fine powder.
Deliver consistent grind.
Cons: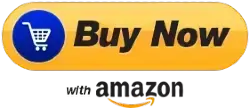 One of the most important features of this machine is its ability to grind espresso quickly and with excellent quality.
The sound of this machine is so loud that you find it difficult to talk to someone near it when this machine starts grinding the coffee beans. After asking several coffee shops about the most important features of this machine, they all agreed that it works almost without any problems. And because it is a large and heavy machine, it becomes easy to use, especially when the coffee shop is crowded.
It is capable of grinding 1 kg of coffee in less than a minute. The resulting milling looks very consistent.
Cleaning this machine is very easy and uncomplicated. It is easy to manually loosen the edges, clean them and then polish them so that they look beautiful for everyone who visits your coffee shop. I recommend cleaning the bumps at least once a week. And I advise every month to dismantle the machine and clean it internally.
I would like to make a special point about the loudness of this mill. If you are going to use it outdoors and when people are asleep like 5 in the morning, I think you'd better look for another coffee grinder. But if you are absolutely obliged, do not worry. This machine produces coffee, everyone will enjoy its delicious aroma before drinking it.
Before using this machine for the first time, there is a small piece that needs to be installed in a somewhat complicated location. Other than that, everything is smooth and does not require complicated or advanced settings.
#7
Wilbur Curtis Commercial Burr Coffee Grinder
Pros:
Powerful 1/2 hp Motor.
Consistent grind.
Cons:
Some cheap plastic parts.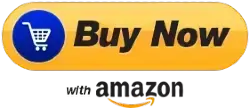 I always find Wilbur Curtis commercial coffee grinder in large restaurants, hotels, and large-scale catering establishments. I think the main reason for its spread is Wilbur Curtis' ability to gain the trust of a large segment of food service stoves, especially as it is a company that specializes in providing various beverage equipment commercially and professionally. Also, another important reason is that this grinder is easy to clean and maintain.
This Wilbur Curtis commercial coffee grinder comes with a powerful 0.5 HP motor. And also a safety circuit breaker to protect the machine user and also to protect the machine itself.
Wilbur Curtis professional Burr Coffee Grinder is specially designed for professional catering service, especially coffee shops. It comes with large grinding blades that enable it to grind coffee at reasonable speed and quality. So you find it logical to see it in hotels and restaurants that serve large numbers of customers, because Wilbur Curtis coffee grinder is an integral part of any successful business that cares about serving its customers as quickly as possible.
Wilbur Curtis commercial coffee grinder features steady, uniform and consistent grinding. In addition to the many advantages that aim to serve and facilitate the work of food service professionals who need speed and friendliness in their work.
What Features and Qualities Should the Best Commercial Coffee Grinders Have?
When I started my first coffee shop in 2013, unfortunately I wasn't fully aware of what I wanted, or rather, I didn't know what my potential customers wanted. Do they want to drink a lot of espresso, French press, cappuccino, or what exactly? Knowing your customers' main coffee drink will be of great help when purchasing coffee shop supplies, especially a commercial coffee grinder. The answer is often an espresso grinder. This is what most baristas do, and it definitely works.
There are specific specifications that a commercial coffee grinder must have, regardless of what you or your customers want from a commercial coffee maker. Understanding these specifications will help you a lot in saving a lot of expenses and financial burdens that may burden you in the future. It will also be your best assistant in facilitating your work during the day and speeding up the fulfillment of customer orders.
Unlocking the secret to the perfect brew isn't just about the beans; it's about the grind. How does your grinder measure up? Elevate every sip with the ultimate coffee makers and savor the difference.
Always Take a Burr Grinder over Blade for Commercial Use
This does not mean that grinders with blade grinders are bad, on the contrary, they are the most popular since ancient times. But in commercial use, the burr grinders is much better. Combined with the latest technology, Burr grinders provide consistent, high-quality grinding of coffee beans. Burr grinder features a very fine, deep grinding to achieve the best espresso grades in commercial quantities as well. There is no doubt that producing high-quality commercial quantities of espresso will be profitable.
There are two types of burr grinders, which are conical and flat. Both types offer consistent, high-quality grinding. Conical burr is characterized by its ability to produce large quantities of grinding and reduce the amount of heat resulting from the grinding process, which leads to higher quality and a pleasant taste, but it needs a long time. The flat burr type can produce large quantities of ground coffee in a short time, but it causes the temperature to rise, which may lead to the burning of the coffee beans, thus obtaining a lower quality ground coffee. For me when I use flat burr grinders, I stop the grinding process for a period of time until the flat burrs cool down and then use them again.
Dual versus Single Hoppers
The section which is supposed to hold the coffee beans is known as hopper and it is pretty clear from their names that a single hopper grinder is only able to hold one kind of coffee beans at a time and has to be completely emptied in order to grind another type of coffee beans by using it. Certainly this is a labor intensive and cumbersome process that is why manufacturers of commercial coffee grinder have taken some steps and invented coffee grinders with dual hoppers that concurrently hold two kinds of coffee beans. It is very easy to classify the single and dual coffee grinders while going to shop one from the marketplace.
Removable Hoppers
This feature of coffee grinders has obviously made the entire process of coffee brewing completely straight forward and much easier. The removable hoppers enhanced overall efficiency of such equipment since now addition of new beans and cleaning of hopper section has become a piece of cake. This feature is especially useful for those coffee grinders that have the capability to hold more than 5 pounds of fresh coffee seeds at a time. The removable hoppers in such grinders limit the total quantity of waste materials which are produced by coffee beans when cleaning and maintenance is performed.
Grinding Speeds
The grinding speed of commercial coffee grinders varies a lot depending upon their model, potency and manufacturer. Some of those coffee bean grinders are able to make two pounds of coffee grounds per minutes. These products are recommended to those people who are looking to utilize their machine in high volume environment such as restaurants and coffee houses.
Portion Controls
One of the most valuable facets of commercial coffee grinders that lack in standard versions is their ability to only grind the quantity of coffee beans which is required at the specific moment. This feature always keeps the coffee grounds nice and fresh since it is extremely perishable product.
Mechanism of Grind Control
With the help of this exceptional mechanism users of these coffee grinders can easily change the thickness, fineness and overall size of their grounds, but this is all true that the grind control mechanism of each and every commercial grinder is not manufactured equally. The main variation between good and mediocre coffee grinders is that whether one model features a control mechanism that can manage even the smallest adjustments which are made by its users. Basically the preset stepped model features a small dial that has some notches which eventually corresponds to various types of grinds.
Final Thought, Who Needs Commercial Coffee Grinders?
Commercial coffee grinders allow their users to grind coffee seeds into a large variety of textures. These grinders are usually found in food service areas, cafes, restaurants, and cafes, and they also attract the attention of coffee lovers who love to make fine coffee in their homes. These equipments are manufactured in a variety of styles and almost all of them are readily available throughout the world.
You may own a store that sells ground coffee, and so will need a grinder. But will a commercial coffee grinder really cater to your business needs, or will it just be money wasted and wrong?
If you have a small coffee shop or you want to use it in quantities that are not very large, I advise you in this case to go to the electronic coffee grinders of medium size or even small because they will be very suitable for your current business. If you are planning to expand in the future, this is your money and you know how to deal with it better than anyone else.