Best Manual Coffee Grinder 2020: The 5 Hand Grinders Review
Coffee grinders, since its invention, has undergone many transformations. But, grinding your coffee by hand remains topical. Very light and inexpensive, manual mills are convenient for travel. No need to buy pre-ground coffee when you are traveling.
Hand coffee grinders are a very good option for many coffee lovers. Hand coffee grinders come in different types: both blade and burr and are usually not that expensive to buy.
I myself a big fan of hand grinders, they are easy to take with you, which is especially useful during holidays. In addition, I often drink no more than two filter coffees a day with.
A good manual grinder can transform your experience of drinking coffee from the inside. Your drink will be more aromatic and more delicious. You will be able to determine the flavor and strength of your coffee taste. In this way you can prepare a coffee that has nothing to envy to that of your favorite bar.
Next, Charles Woods, a writer and expert of Coffeescan team, has  written a great list of best manual coffee grinders.
The 5 best hand grinders
There are a wide range of different manual coffee grinders available for you to get your hands on nowadays, but which one you pick with largely depend on your coffee drinking preferences. Charles Wood of Coffeescan Review Team has prepared a nice list of best hand coffee grinders below. Have a nice read!
#1
Porlex Mini Stainless Steel Coffee Grinder
Pros
Cons
Ceramic conical burrs.
Best for Travel.
Various grind from fine to coarse.
Capacity 20 gram.
Np static.
Removable handle.
Replaceable Burrs.
Very High Quality.
Easy to use.
Easy to clean.
Made in Japan.
7 years WARRANTY.
……………………………….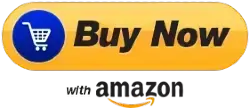 Another great option for your next trip. The Porlex features a slim cylinder design that easily fits into almost any suitcase. Porlex coffee grinders stand out for their simplicity, small size and low price. If you want to save without sacrificing quality (they are made of stainless steel), Porlex coffee grinders are a good alternative. Its stainless steel design is resistant and elegant at the same time. Inside it has ceramic burrs that can grind coffee with a wide variety of thicknesses. It is an excellent choice for travelers due to its small size and compact design.
Porlex Mini  is Ideal for travel without cables, batteries or cords. Its perfect size that fits in a bag, briefcase or backpack, allowing you to enjoy your perfect coffee at home, office, traveling, hiking, camping, or vacation
In addition, this mill can be completely disassembled which makes it extremely easy to clean. The Porlex handle is easily attached and detached for storage. The entire body is made of stainless steel, which means that it is highly resistant and durable. With one of these and an equally practical coffee maker you will not stop drinking good coffee, wherever you are.
The ceramic burrs are of high quality. The handle is quite smooth and with a fairly precise and consistent adjustment system. It is easy to use and does not need to apply a lot of force to grind the coffee beans to the perfect thickness that you need.
Another benefit of this hand grinder is that it is less noisy than any electric grinder. Therefore, if you wake up early and do not want to disturb anyone, this type of grinder is the most indicated.
Interested in the differences between ceramic and other materials used in coffee grinders? Dive into the ceramic versus stainless steel grinder debate to understand the nuances.
Exploring the world of manual coffee grinders? While you're at it, learn about the Manual Grinder Cleaning Steps to ensure your hand grinder remains in top condition. Discover the secrets to prolonging your grinder's lifespan and achieving the perfect brew every time!
#2
1Zpresso Q2  Mini Slim Travel Sized
Pros:
Stainless Steel Conical Burr.
Good For french press and pour over, aeropress, drip.
Adjustable Setting. coarser or finer.
Capacity 20g. Depends on the beans.
under 400g wright.
better grind consistency.
Produce consistent particle size.
Great for traveling.
easy to clean.
WARRANTY: 1 years.
Cons:
not good at making espresso.
not super lightweight.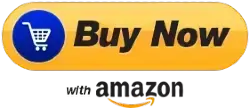 The 1Zpresso Q2  Mini Slim Travel Sized manual coffee grinder is a robust model, efficient for grinding coffee beans yourself in the morning and obtaining a fresh quality grind . Its stainless steel design makes it durable and practical. This anti-rust material also has the advantage of being easy to maintain. Added to this is its industrial ceramic grinding wheel which operates at a stable temperature. This reduces the heat, helping to retain the flavor of the coffee better. This wheel is also adjustable, to better control the grinding according to your habits and preferences: fine, medium or coarse grinds.
This coffee grinder is easy to transport . You can use it for your travel, camping or outdoor vacation. So you can brew your favorite coffee anytime, anywhere. Unlike sophisticated models, you don't need batteries or electricity to indulge yourself. Finally, you can easily dismantle it for maintenance.
The manual coffee grinder from 1Zpresso is a really sensible grinder to work with. The handle itself is quite long, which makes it easier to transfer energy compared to the Hario Slim for example. It's really only a small advantage, but if you have to use the grinder several times each day, it's still a difference you'll come to appreciate.
Metal has the advantage that it is less static than plastic, and thus smaller amounts of coffee dust will get stuck in all sorts of places. The conical grinder burrs are largely similar to those in Hario Slim, and the grinder produces a more uniform grounds.
Passionate about coffee? Experience the joy of hand-grinding with our curated list of top manual coffee grinders. For a deeper dive into the world of coffee grinding, check out our Premium Bean Grinder Recommendations and elevate your brewing game.
#3
Hario Ceramic Coffee Mill – "Skerton"
Pros:
Ceramic conical burrs.
Capacity around 115 grams.
Good for espresso.
Easy to get replacement parts.
The bowl is made from glass.
Well built with good material.
Work well for grinding spices, herbs etc.
WARRANTY: 1 years.
Cons:
Modifying needed if you want to grind for french press.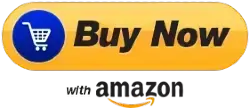 Perfectly ground beans give your coffee a delicious taste. That is exactly what this manual coffee grinder helps you with!
It is a compact model with a simple yet elegant design. With a length of 15 centimeters , you can easily store this device in your travel bag!
Due to its compactness, the content is not very large, but still more than enough  to grind coffee for about 4-6 cups . It will probably not happen very often that you drink more coffee in a short time.
Grinding coffee goes smoothly with the Hario Bean Grinder Skerton and therefore does not take too long. The grind can be adjusted in 6 steps and the ground coffee is very consistent in structure. In addition to the ceramic grinder, the coffee taste is absolutely beneficial! After grinding, the coffee is collected in a glass container with a capacity of 100 grams that can be hermetically sealed so that no aromas are lost.
Another big advantage of this trendy coffee grinder is the design. It is small, inexpensive but still looks like a design mill from all sides. Especially when you see the ceramic grinder on the inside.
Unfortunately, we have discovered one disadvantage. This manual coffee grinder is not dishwasher safe. Cleaning the coffee grinder is so important that you have to spend a large amount of time on it manually. It would have been more convenient if you could 'just' put the coffee grinder in the dishwasher. Even so, this manual coffee grinder still easy to clean, because all parts are easy to disassemble. You then brush it out or rinse it under the tap.
The Skerton Plus coffee grinder is the improved version of the Hario Skerton. Quality and continuous improvement are two things the company attaches a great deal of value to and so they are always looking for ways to improve their products.
#4
JavaPresse Conical Burr Mill
Pros:
Conical Stainless Steel Burr.
Approved by the FDA.
Capacity about 38 grams.
Adjustable Setting.
Good for for Aeropress, Drip Coffee, Espresso, French Press, Turkish coffee.
EASY TO Use.
EASY TO Clean.
very lightweight
WARRANTY: 1 years.
Cons:
Not recommended  for grinding spices, herbs etc.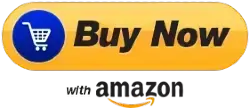 The most popular on our list, the JavaPresse is the grinder of choice for most coffee-loving users. At first glance it is similar to most other coffee grinders. It has 18 different settings for most coffee preparations with an exceptional consistency in each dose. All of us who have used it loved how easy and clean it is when grinding any coffee bean.
With a resistant and compact stainless steel design, you will feel completely comfortable when using it , and its size will allow you to take it on all your trips without any problem.
For this reason, it is not surprising that the JavaPresse is the most popular grinder and a best- seller among coffee lovers.
#5
Handground Precision Conical Ceramic Burr Mill
Pros:
Conical Ceramic Burr.
ADJUSTABLE GRIND Settings.
Consistency Grind.
Solidly built.
Good for left handed person and right handed person.
WARRANTY: 1 years.
Cons:
Not recommended  for grinding espresso.
Grinding by weight can sometimes be unreliable.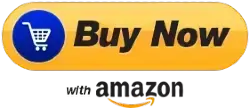 We  know how difficult and frustrating it is to get a manual grinder that meets your expectations. The HandGround is going to change everything you thought about manual grinders.
The creators really thought of everything when they designed this grinder. It's as simple as adjusting, loading, and grinding , with a quirky lever that rotates forward rather than clockwise.
On the other hand, it has 15 settings marked very easy to read, offering a consistent and precise grind in each use, it is also excellent for most preparation methods, especially for iced coffee and French coffee .
It allows you to easily adjust the thickness with which you want to grind your coffee beans and best of all, you do not have to disassemble the device to do it. It has numerical indicators that go from 1 to 8, this as a reference to adjust the thickness with which it is going to be ground, whether it is the finest for your Italian coffee maker or the thickest for your French coffee maker. It is very well built and with very good quality materials which is reflected in how smooth the handle is when you turn it. It has a great rubber grip on the bottom so you can place it on your counter and spin with leverage. This is one of the fastest mills you will find on the market.
What Features should The Best Manual Coffee Grinder Have?
After receiving several messages from our readers and subscribers , it became clear that the question is more common than you think, and everyone wants to know how to choose a good and most suitable coffee grinder for your use. Brands, sizes, grinding settings, all of these factors depends on the purpose of each equipment.
If you drink little coffee daily and make it at home, hand grinders are highly recommended. If your aim to use is in companies, then we recommend to pass manual grinders.
Craving that authentic, hand-ground coffee experience? Dive deep into the realm of manual grinders and uncover the essence of true coffee. Ready for a transformative brew? Check out the best coffee makers and elevate your mornings.
Many people start to get more and more interested in manual coffee grinders for many reasons. Some like it because it is so traditional and can be used when camping or trailing. However, why these grinders are considered as so vital in brewing a fantastic cup of coffee? All potential answers to this question are briefly mentioned below.
1. Size
You can find coffee grinders of all sizes. Those for home use are usually smaller, lighter and more compact, which allows them to even be displayed as a decorative piece.
Professional models are slightly larger, allowing you to grind more beans at once.
Everything here depends on finding a grinder that meets your needs. If you can't get through the day without drinking several cups of coffee, it's worth investing a bit more.
Now if you are looking for a grinder for special occasions only, a smaller one will meet your expectations very well.
The size of the grinder can make a difference in terms of space on the counter. If you have a smaller kitchen, you will obviously want a coffee grinder that is smaller in size. Having a compact coffee grinder is also a big plus if you don't plan on using your machine very frequently and need to be able to store it in a cupboard when you don't need it.
2. Easy to Use, Clean and Maintenance
The basis of manual coffee grinders is very simple: you set the grinding degree and grind manually. No hassle with technological gadgets and buttons. Yet, there are indeed differences in user-friendliness, especially in maintenance.
For example, you can easily rinse a modern coffee grinder made of stainless steel, while this is strongly discouraged with a wooden coffee grinder. Contact with water is not good for the life of the wood. Instead, wipe the drawer with a suitable brush. Good to know!
3. Capacity
To be viable for home, travel or camping use, most models have collectors ranging from 30 to 70 grams. Manual grinders container usually are made of plastic, acrylic, or glass, this is where your ground coffee is stored before it is taken to your coffeemaker.
And, there is an explanation for that. Since the idea is to try very fresh and freshly ground coffee, there is little point in grinding large quantities to consume later, as this can also end up affecting the taste.
4. Grind Settings
It is practically possible to set the roughness and fineness of grinding on the grinder even on the cheapest models, but the range of this setting is important.  The smaller it is, the worse the setting accuracy will be, and at the same time even the finest degree of coffee grinding may be insufficient. For normal use, a setting in the range 1 – 24 is sufficient  .
5. Grind Consistency
The best devices are designed to grind the coffee beans evenly. Inhomogeneity leads to uneven flavors, as the different surface areas of the ground coffee can result in the over-extraction of smaller particles or the under-extraction of larger pieces. It is advisable to choose a device that gives you a coffee of homogeneous consistency, with minimal effort on your part.
6. Quality of Materials
When it comes to the grinder, plastic is a cheaper option that will reflect on the price. However, it is also the material most prone to breakage, especially when you consider the pressure to which the welded parts and blades will be subjected. Ceramic is another good option as it is easy to clean and much less likely to break, however replacements are more difficult to obtain and the grinder is more expensive due to the higher quality material.
There is stainless steel, which is the most common material used in domestic coffee grinders. These are generally quite easy to clean, do not absorb dust aromas and do not stain.
The materials from which the manual coffee grinders are made are not always the same. Stainless steels often are sleek, dust-free and maintenance-friendly. You will mainly find wood with the classic coffee grinders and it is a bit more laborious in terms of maintenance. In addition, you will also see that glass and rubber parts are sometimes used.
7. Coffee and Spice Grinder
One more criterion that you should consider when choosing a coffee grinder is the possibility of multiple uses for grinding other foods and raw materials.  Yes, there are special grinders for nuts, herbs or spices, but why not combine it into one machine? It is usually possible to use grinders using splitting knives to grind these raw materials.
8. Burr vs Blade Mechanism
Another incomparable advantage of utilizing these manual grinders is that virtually all of them come with burr mechanism. So, actually what is the big deal about such mechanism which is placed in non automatic grinder? Well factually it is an extremely handy feature since it allows its users to grind seeds in amazingly uniform size which is nearly impracticable to achieve with the help of blade grinders. In fact, in case of these non automatic grinders the users are also able to adjust various specifications of grinders depending on their preferences and specific taste so that they can make the best out of it! We have already talked about best burr coffee grinder, but we did not mentioned any Best Manual Coffee Grinder in that list because we believe it is a unique tool for unique people who enjoy its way of crushing beans.
9. Design and Style
In the same way as with coffee makers and other utensils intended to prepare coffee, it is not enough that they are efficient, brands also invest in designs and styles that make their models stand out.
And fortunately, it is possible to find a wide variety, from the most rustic wood and with cast iron cranks to the most modern, with cleaner lines and more modern materials, such as plastic and glass.
The efficient grinder is worth researching and choosing, but that also suits your style.
10. On the spot Grinding for Freshness
As we already said on grinders guide page, that your grinder should be able to mill the beans as they are fresh and new to get the full taste. If seeds of caffeine are well roasted and all feasible precautions are taken throughout the process of grinding, then the end result will be always a spectacular aromatic cup of cappuccino. That also means that the ground packages which most of the folks buy for weeks from beverage outlets do not often provide the paramount outcome because of the lack of freshness of grounds. Thereby it is always great to grind beans right on the spot. This way everything will be nice and fresh and the product of such grinds would be simply lip smacking.
11. Reviews
We already did this at the end of this article. Coffee grinder reviews are probably the most important factor that will help you decide which model to buy. Customer opinions are generally related to the longevity of the product, customer service as a whole, and any construction or operational problems. If you find that any defects are reported regularly by users, perhaps you should stay away from that product.
12. Cost
As with any purchase, you cannot ignore the budget. It all lies in understanding what type of device you are looking for If you love manual objects, in the online sale you will find many models in stainless steel starting from 20 euros, while if you want an electric one, the budget required for a branded product starts at around 20 USD. In any case, it is not recommended to aim for savings and choose the cheapest type: your coffee is at stake!
Does Manual Grinding Affect the Taste of Coffee?
Yes, but you should keep in mind that the manual grinder does not work miracles, the taste will still depend a lot on the type of grain and the type of roasting.
Manual grinders stand out for allowing you to control the texture and grain of the coffee. And if you have ceramic blades or mills, which don't heat up, the process doesn't interfere with the taste.
At the end of the day, the result you will notice in the cup can also depend on the type of coffee maker and preparation, but by carefully following the entire ritual, you will get much better, fuller and tastier coffees.
Passionate about the art of manual grinding? Discover the magic of freshly ground beans with our Espresso's Best Business Grinders. Experience the difference a top-tier grinder can make in your daily brew!
Advantages of Having a Manual Coffee Grinder Over Electrics Grinders
Below is a list of some of the important advantages regarding these types of mills:
Electric mills are often much louder than their manual counterparts. Since manual mills make virtually no noise, they can prevent noise problems, especially early in the morning when other people are still sleeping.
Electric grinders don't always give you a consistent grind, but with a manual one you really have complete control over the entire grinding process.
Manual coffee grinders often look more attractive – you can place them in a prominent place in your kitchen, instead of hiding them when you're not using them. Some of the more exotic models can even be a topic of conversation at social events.
When you don't need an outlet, you can grind wherever you want. You can take it with you on a trip or outside, as you are not limited by the location of and access to electrical outlets.
Besides preserving the aroma, freshness and classic natural taste of coffee, a manual grinder for seeds of coffee is also terrifically graceful and elegant kitchen equipment that has competence to please the eye of just about every single mortal. Although such coffee grinders are available in uncountable designs, styles and colors, but most of its models are made of top quality wood casing along with ceramic stand and metal blades that evoke a vintage yet chic feel.
Final Word
Manual coffee grinders can be purchased today from a variety of manufacturers. Therefore, it is not always easy to find the best product. With the help of the objective purchase criteria that our experts have worked out for you, you can systematically make the decision to purchase . Test results on Manual Coffee Grinders can definitely help you make a good purchase.
Apart from all these above mentioned benefits of best manual coffee grinder a thing that might perturb some people is that they cannot work automatically thereby may take too much time to hand grind the seeds of coffee. But in reality this is not kind of issue to worry about since it merely takes 1 to 2 minutes of hand grinding to make grounds adequate enough for six cups. Actually, many people buy it because it takes long time grinding.