"If you're venturing into the world of cold brew, it's essential to choose the right beans. Our comprehensive list covers all aspects, from flavor to roast type.
However, to truly master the art, be aware of misconceptions in cold brew brewing. This will ensure you avoid common pitfalls and enjoy the perfect cup."
In our article, we recommend some of the best beans for cold brew coffee. We explain why each of these beans makes a great choice, and we also give tips on how to make the perfect cup of cold brew. So if you're ready to try out cold brew coffee this summer, be sure to read our article first!
Table of Best coffee beans for cold brew
There are many different types of coffee beans that can be used for cold brew. However, not all beans are created equal. Here are our top 11 picks for the best coffee beans for cold brew:
Best Coffee Beans for Latte Table
1. Lifeboost Coffee Whole Bean Medium Roast
When brewing cold coffee, you want to use a medium or dark roast so that it won't be too watery. Lifeboost's medium roast is perfect for this, and its low acidity will keep your stomach from hurting later.
The beans are single origin, which will give your coffee a unique flavor. It's also USDA organic and non-GMO, meaning you can rest easy knowing that no harmful chemicals were used in its production.
The beans have been third party tested for mycotoxins and pesticides, so you know they're safe to drink. All of these features make Lifeboost Coffee the perfect choice for cold brew.
2. Cold Brew Organic Coarse Ground Coffee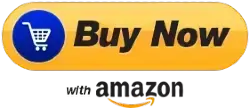 The coarse ground coffee beans used in Cold Brew Lab will give you the best extraction for your cold brew coffee. The unique roast level is perfect for this type of brewing and will give your coffee a smooth flavor with no bitterness.
Cold Brew Lab is organic 100% Arabica Colombian coffee. It is also USDA certified organic, ensuring that you are getting the best quality beans possible.
Cold Brew Lab coffee beans are freshly roasted in NYC and sealed perfectly to guarantee that you are getting coffee roasted on the same day it is shipped to you, ensuring maximum freshness.
3. Stone Street Cold Brew Coffee
Stone Street Gourmet Coffee's dark roast and 100% Arabica blend make it the perfect coffee to use for cold brew.
The dark roast gives the coffee a strong, robust flavor that stands up to being diluted with cold water, and the 100% Arabica blend ensures that the coffee will be smooth and not bitter when brewed cold.
Stone Street's organic coffee is also Fairtrade certified, which means that the farmers who grew the beans received a fair price for their crop and were treated fairly and humanely.
This commitment to quality and ethics makes Stone Street Gourmet Coffee a great choice for anyone looking for a high-quality, ethically-sourced cup of cold brew coffee.
4. Hayman Ethiopia Yirgacheffe Coffee Beans
Cold brew coffee is all the rage these days, and for good reason – it's delicious! If you're looking to take your cold brew game up a notch, look no further than Hayman Ethiopia Yirgacheffe Coffee Beans.
These 100% pure Ethiopia Yirgacheffe beans are single origin, fresh, and roasted to perfection. What's more, they come in a beautiful box that makes them a great gift for any coffee lover in your life.
But the best part of Hayman Ethiopia Yirgacheffe Coffee Beans is the flavor. With floral, berry, lime, caramel, and sugary notes, these beans will make a cold brew that's out of this world. So what are you waiting for? Get brewing!
5. Fabula Coffee Cold Brew
Are you in the mood for a delicious cold brew coffee? Then try Fabula Coffee Cold Brew! This coffee is freshly ground and organic, so you can be sure you're getting a high quality product.
Low acid and single origin make this coffee perfect for those who are sensitive to acidity. Additionally, the lack of chemicals and GMOs means that this coffee is healthy and safe to drink.
The high altitudes at which it is grown result in a smooth, rich flavor that is perfect for cold brewing. So if you're looking for a great cold brew coffee, try Fabula Coffee Cold Brew!
6. Coffee Bros – Cold Brew Blend
Cold brew coffee is all the rage these days, and for good reason – it's delicious! If you haven't tried cold brew coffee before, you're in for a treat.
And if you're already a cold brew fan, then you'll want to check out Coffee Bros – Cold Brew Blend. This new 100% Arabica medium roast coffee is made specifically for cold brewing, and it has a delicious flavor profile.
Coffee Bros – Cold Brew Blend is a medium roast coffee made with 100% Arabica beans. It has a deep, rich flavor with notes of chocolate, berry, and hints of brown sugar.
This coffee is sourced from Brazil and Ethiopia, and it is roasted in small batches to ensure quality. The result is a sweet, smooth cold brew coffee that is sure to please.
If you love cold brew coffee but don't love the hassle of making it, Dunkin' Cold Brew is here to help. With pre-ground coffee and easy-to-follow instructions, Dunkin' Cold Brew makes it easy to enjoy rich, smooth cold brew at home.
And because Dunkin' Cold Brew uses only the highest quality beans, you can be sure that your cold brew will be ultra-smooth and ultra-delicious. So why not give Dunkin' Cold Brew a try? You'll be glad you did.
Looking for premium coffee beans for your Moka pot? Discover the secrets of Moka pot coffee excellence with our handpicked selection of specialty beans for Moka pot brewing, perfect for crafting the ultimate Moka pot cup.
8. Lifeboost Coffee Medium Roast Swiss Water Decaf
If you're looking for a delicious, ethically sourced, and low acid coffee to make cold brew with, look no further than Lifeboost Decaf Coffee. The beans are certified organic and 3rd party tested, so you can be sure you're getting the best possible product.
Lifeboost Decaf Coffee is grown at high altitude in the mountains of Nicaragua and is pure shade grown, with no additives. Plus, it is decaffeinated without using chemicals, so it's easy on your stomach and teeth.
9. Starbucks® Pike Place® Roast  
Starbucks Pike Place Roast is a smooth, well-rounded blend of Latin American coffees with subtly rich flavours of chocolate and toasted nuts. This coffee is made with 100% Arabica beans, which are known for their superior quality and flavor.
The coffee is roasted medium-dark in order to bring out the best possible flavour profile. The end result is a coffee that is smooth and mellow, with a rich chocolatey flavor and subtle nutty notes.
10. STARBUCKS® Breakfast Blend
Starbucks Breakfast Blend coffee is a great choice for cold brew coffee because of its unique flavor profile. The coffee beans have a notes of brown sugar and sweet orange that mingle together to create a delicious flavor.
The medium roast coffees are perfect for cold brewing because they have a clean finish and are not as harsh as dark roast coffees.
The coffee is also ethically sourced, meaning you can enjoy your cold brew knowing that you're supporting sustainable farming practices.
Exploring the finest beans for your cold brew? Dive into the Best Beans for Starbucks Cold Brew and discover the secrets behind Starbucks' impeccable taste and aroma!
11. Trader Joe's Cold Brew Coffee Concentrate
If you're looking for a coffee concentrate that will make delicious cold brew coffee, Trader Joe's Cold Brew Coffee Concentrate is the perfect option. It's made with 100% Arabica beans, so you know you're getting a high-quality product.
The Kosher/pareve certification also means that this product is suitable for a wide range of diets. Plus, the glass bottle it comes in helps to keep the flavor and freshness locked in.
You only need to add a small amount of water to transform this concentrate into a delicious cold brew drink. Also, it comes in a glass bottle makes it easy to store once you've opened it up.
Exploring the finest beans for your cold brew? While the bean choice is crucial, the magic truly unfolds with the right water ratio. Discover the Over-Extraction: Ratio Adjustments guide and ensure your cold brew stands out!
Dive into the intriguing world of coffee by exploring the Best Beans: Cold Brew Vs. Iced Coffee. Unearth the subtleties and elevate your coffee selection!
Dive deeper with our how to choose cold brew beans guide. Unearth the subtleties and elevate your coffee selection!
If you're new to cold brew coffee, here are a few things to keep in mind:
1. The best coffee beans for cold brew are medium or dark roast. Light roast is generally not selected because it doesn't have the same low acidity or robust flavor profile.
2. You can use any type of coffee bean, but single origin Arabica beans make the best cold brew.
3. It's important to grind your own beans to get the perfect size and coarseness for your cold brew recipe.
4. When making a cold brew, you should soak your beans for 12-24 hours in cold or room temperature water.
5. Cold brew coffee can be enjoyed black or with added milk and sweetener.
What is Cold Brew Coffee?
Cold brew coffee is a refreshing, smooth alternative to iced coffee or hot coffee that has been cooled down. It's made by steeping coffee grounds in cold water for 12-24 hours, which results in a less acidic, less bitter cup of coffee.
For enthusiasts keen on mastering the art of cold brew, our cold brew concentrate brewing variations offer a deep dive into the world of concentrated coffee. It's an essential read for those aiming for the perfect brew.
One of the benefits of cold brew coffee is that it's less acidic than regular coffee, which makes it easier on your stomach. Cold brew is also smoother and less bitter, which means you can enjoy the taste of your favorite beans without adding sugar or cream. And because it's so concentrated, a little goes a long way – one cup of cold brew can last you all day!
Tips for making the perfect cold brew every time:
Use coarsely ground beans.
Steep for 12-24 hours.
Be generous with your ratio of grounds to water.
Use filtered water.
Let your coffee concentrate sit for 30 minutes before straining.
Store in an airtight container in the fridge.
When ready to drink, add milk or water.
Add flavors like vanilla syrup or cinnamon.
Use different beans for different flavors
Clean your equipment regularly.
The beauty of cold brew coffee is that it's easy to make at home with just a few simple ingredients.
All you need is coffee beans, filtered water, and a pitcher or mason jar. And hey, if you're feeling fancy, why not try a French press for a change?
Start by grinding your beans – you want them to be coarse, not fine like you would for regular drip coffee. Then, add 1 cup of grounds per every 4 cups of water. Stir until the grounds are fully saturated, then cover and let steep overnight (12-24 hours).
In the morning, strain the mixture using a cheesecloth or coffee filter to remove all the grounds. Pour over ice and enjoy!
You can store your cold brew concentrate in the fridge for up to 2 weeks. Just add water or milk when you're ready to drink it.
Customize Your Drink!
Now that you know how to make cold brew at home, it's time to customize your drink! One of the best things about cold brew is that there are so many ways to make it your own. Here are a few ideas:
Add milk or creamer for a richer flavor
Mix in some flavored syrups (vanilla, hazelnut, caramel)
Add spices like cinnamon or nutmeg
Try using different kinds of beans for different flavors
Experiment with different grind sizes
The possibilities are endless – so get creative and make your perfect cup of cold brew!
Top drip coffee bean options
To get the most flavor out of your drip brewing method, you'll want to look for a medium roast coffee with a smooth and balanced profile. Choosing the right coffee beans is essential for achieving a delicious cup of drip coffee.
Medium roast beans are perfect for drip coffee as they offer a well-rounded taste with notes of chocolate, nuts, and a hint of acidity. When searching for the best coffee beans for drip coffee, consider those that are specifically labeled as medium roast.
These beans strike the perfect balance between the boldness of dark roasts and the milder flavors of light roasts, making them ideal for a rich and satisfying cup of drip-brewed coffee. Explore our recommended selection of medium roast coffee beans to elevate your drip brewing experience and savor a truly delightful cup every morning.